In many parts of the world we are entering a festive season. Whether it be Christmas, Hanukka, Kwanzaa, or just a time to lay down the tools and celebrate. So when you are going into a relaxing mode, or maybe a reflective mode, as some of us are prone to do at the New Year, what kinds of fun language learning activities can we embark on that can help us relax, yet keep learning. The best ones are where you are actually using the language. That way you are going to get yourself fully involved, a prerequisite for effective learning.
I have come up with a list for your consideration. Some of these are only applicable in countries where the language you are learning is the main language. However don't make hasty conclusions. For example, have you thought of volunteering to help in old age homes or in hospitals where the people being care cared for there have time to chat at an easy pace. These places can many times be a possibility no matter what language you are learning and wherever you are! One key thing is to enter each situation with a spirit of giving and that way you will be sure to get back more than you put in. Maybe not at the time you expect, but it will happen.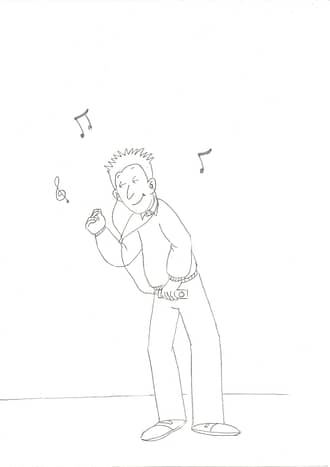 Here are a list of what you can do to enjoy yourself learning, in no particular order:
Find a good book, comic, magazine, children's book to read. Read it silently, read it aloud.

Go shopping for things you don't need, with a list of prepared questions. Record the interchange! Listen to it and learn from it and try it again, and again!

Find a friend or lover to spend your time with.

Enrol in a dancing class, a tea making class, a flower arrangement class, a cake making class, a stand up surfing class, a photography class…..

Ring up a company, with prepared questions, asking questions about their products or services ( Apps like Spokn or Skype can make this very cheap). Hotels etc are fair game here at this time of year!

Volunteer yourself to help those who need an extra pair of hands, gardening, cleaning, shopping, fixing their PC, paint a room, fix their car…through this you can have conversations, chat, maybe even make friends, etc

Hire, buy or download a TV series or movie that you love and watch it till you know every line, backwards! 🙂

Teach something you know. How to make a dish, adjust a photo, knit, sew, mix a drink….

Download a song you love and learn it "off by heart". Listen carefully to it and learn to sing it! Maybe even get a class or two to improve your voice from a singing teacher! 🙂

Join a club – walking, orienteering, rock climbing, photography, stamp collecting, cooking, train spotting, reading….
Anyone else have any other fun language learning ideas?